We have managed to give our employees a work culture and an environment to call their own. We could have not done this without the help of all our loyal customers, hard work, and dedicated employees.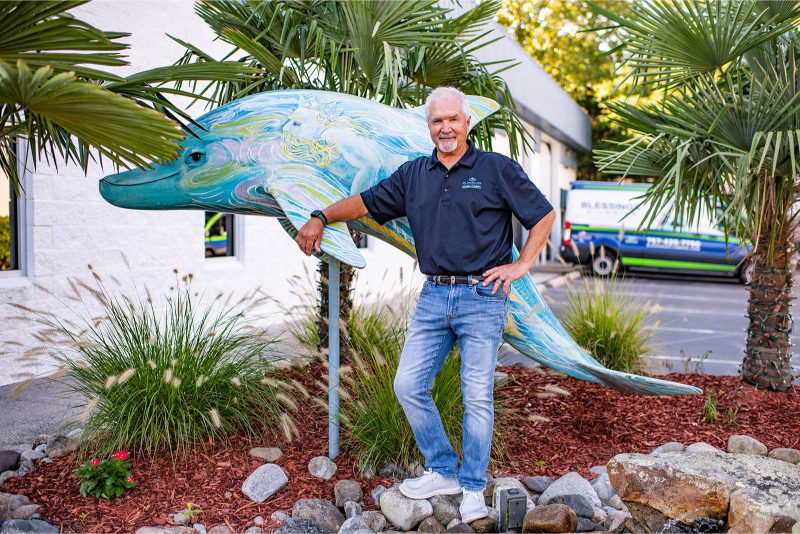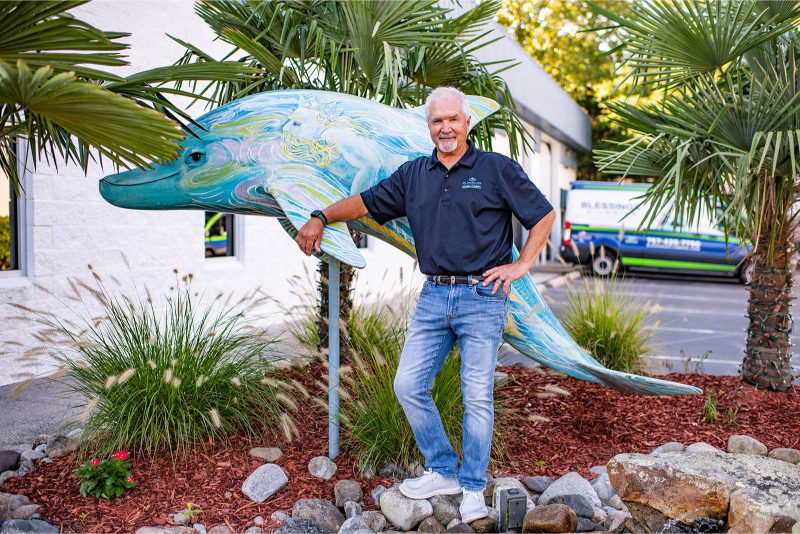 Blessing's Plumbing was first started in 1955 as "B & Z Plumbing" by my father, Allen Blessing. He managed his plumbing business for 23 years, until his untimely death in 1978. Our family originated from Germany in the early 1800's, settling in Oklahoma and eventually moving west to Idaho.
After graduating in 1972, I joined the Navy and was stationed in Little Creek, Norfolk, Virginia, where I served for four years. Upon leaving the Navy I settled in Virginia Beach, Virginia. I decided to venture into the trade I knew and grew up in.
I served my plumbing apprenticeship with a well-established plumbing company in Norfolk Virginia until 1980. I worked for the government for 12 years until starting my own plumbing business in 1992.
I started "Blessing's Plumbing" in 1992, in the Tidewater area of Virginia, with one truck. Since that time we have grown — In 2005 we began construction of our new office located on Jensen Drive in Virginia Beach. The new building was completed on September 11, 2006.
Green Plumbing Technology
Our building is equipped with geothermal heating and air-conditioning, natural gas tankless water heater, energy-saving thermopane windows, and water-saving fixtures, applying our "green" plumbing knowledge to reduce operating costs and maintain a clean environment.
24 Hour Emergency Service
Emergencies happen, and often need to be remedied quickly. We are here for you 24 hours a day, 7 days a week when plumbing emergencies strike.
Want to make sure you're always at the front of the line? Check out our Priority Club!
Fair, Upfront Pricing. No Surprises!
Not only are we licenced and bonded- but we offer upfront pricing. Your price will be fair, and there won't be any surprises! 
We keep our trucks fully stocked, for quick turnaround, no matter what the job. 
"This company understands you the customer. I had one kitchen drain fixed. Also senior tech Levi and Greg did a great job to install two faucets plus three water valves in one bathroom." 
"Being a holiday week I was surprised that anyone would even show up, but grateful that he did!" 
"Our water heater broke over the weekend. We called Blessings Plumbing and they had a technician out in less than 45 minutes. Great service and Fair Pricing. I recommend their plumbing services!" 

Serving the Virginia Beach, Chesapeake, Norfolk, Suffolk, and Portsmouth areas of Virginia.