BATHROOM REMODELING
SERVICES
BATHROOM REMODELING
SERVICES HAMPTON ROADS BATHROOM REMODEL
THE BATHROOM OF YOUR DREAMS
Call Blessings Plumbing today for a quote on expert bathroom remodeling services such as repiping, shower, tub, and toilet installation, faucet and sink replacement, and more!
Updating an old and outdated bathroom with new plumbing fixtures and components can make a world of difference. In Virginia Beach, VA, Blessings Plumbing works with homeowners to create modern and efficient bathroom solutions no matter what your individual needs are
THE DIFFERENCE THAT UNIVERSAL DESIGN MAKES
We specialize in designing bathrooms with your individual needs in mind. A universally designed bathroom takes into consideration lifestyles or mobility needs that other bathroom components may not consider. Some of the products that we specialize in include:
Curbless showers
Walk-in bathtubs
Single lever faucets
Barrier-free sinks
Comfort height toilets
These solutions are ideal for families or individuals with mobility restrictions, small children, or the elderly, but are also ideal for anyone else looking for beautiful, modern bathroom fixtures. The main goal with a universally designed bathroom is to ensure independence and efficient use of facilities for all. Style and function come together with these products.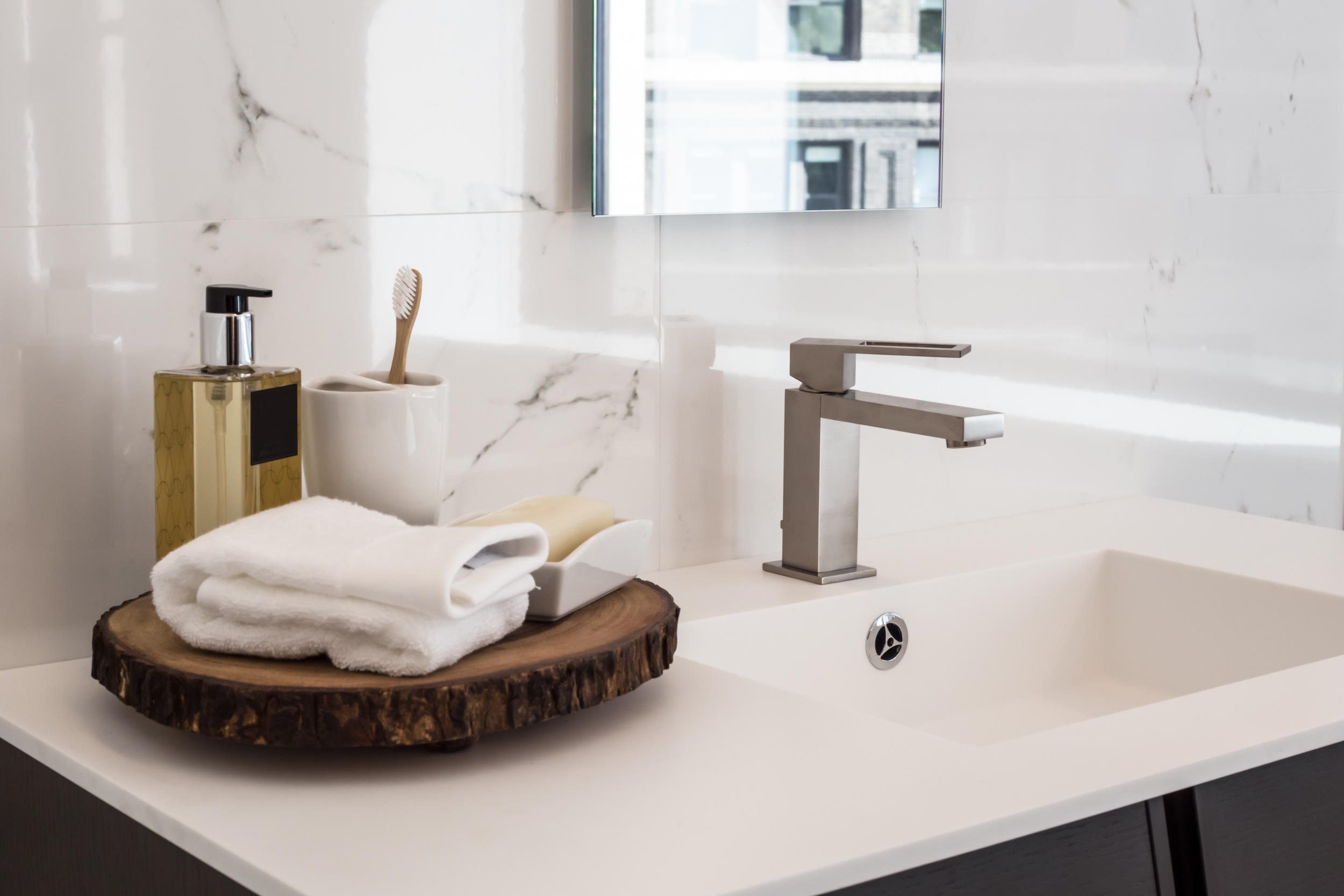 BENEFITS OF NEW BATHROOM FIXTURES
Older bathroom components such as your shower, sink, faucets, tub, and toilet can begin to show signs of wear and tear after several years. Noticing cracks in the porcelain of your toilet, cracks in your shower, or discovering a leaking faucet are all issues that would warrant a bathroom renovation. Some of the benefits of newer components include:
Newer toilets conserve more water and are more efficient, using less water to create more flushing power.
Modern faucets and fixtures are designed to last longer and prevent leaks better than older models.
A new tub or shower is the ideal location to relax after a long day.
FEATURED SERVICES ON EVERY CALL
For over 30 years, Blessings Plumbing has been the go-to for Virginia Beach homeowners looking for superior plumbing services. Our success can be attributed to the way we deal with customers. By treating customers with respect and making unique features a standard practice, our services stand out from the rest. Enjoy the following features with every call:
100% Satisfaction Guarantee
We are confident you will be satisfied. Call for more details.
To prevent an unpleasant bill in the future, we always discuss pricing before work is carried out.
We are committed to recycling and working with materials and brands that share our vision.
Our team will always clean up any messes left behind.
After a quick assessment, we will take action. We can fix your clogged toilet with minimal disruption to your day.
Call (757) 425-7790 for 24-hour clogged toilet repair in Virginia Beach, VA today.

Serving the Virginia Beach, Chesapeake, Norfolk, Suffolk, and Portsmouth areas of Virginia.